bab sahra fez
The alleys of Fez hide the treasures! Tradition dictates that we remain vigilant on the outside, and beauty remains hidden. You have to walk through dark and narrow alleys to reach ancient palaces, some of which have been restored and converted into hotels, riads or, as here, restaurants.
In Hispano-Moorish style, the Tariana Palace is one of the most famous gastronomic addresses in the medina of Fez. Faithful to the Fassi tradition, this restaurant is a table dedicated to the discovery of Moroccan identity under a thousand and one aspects.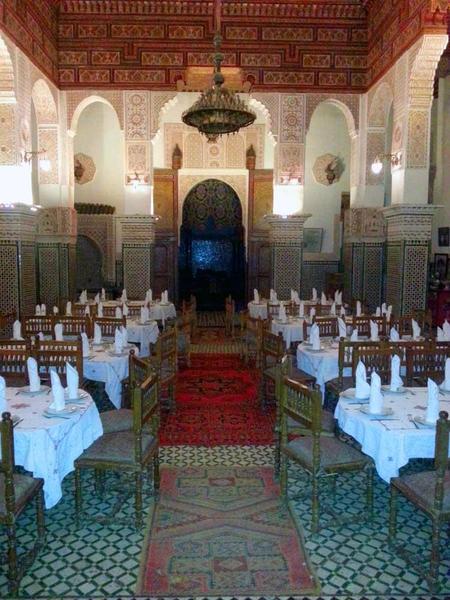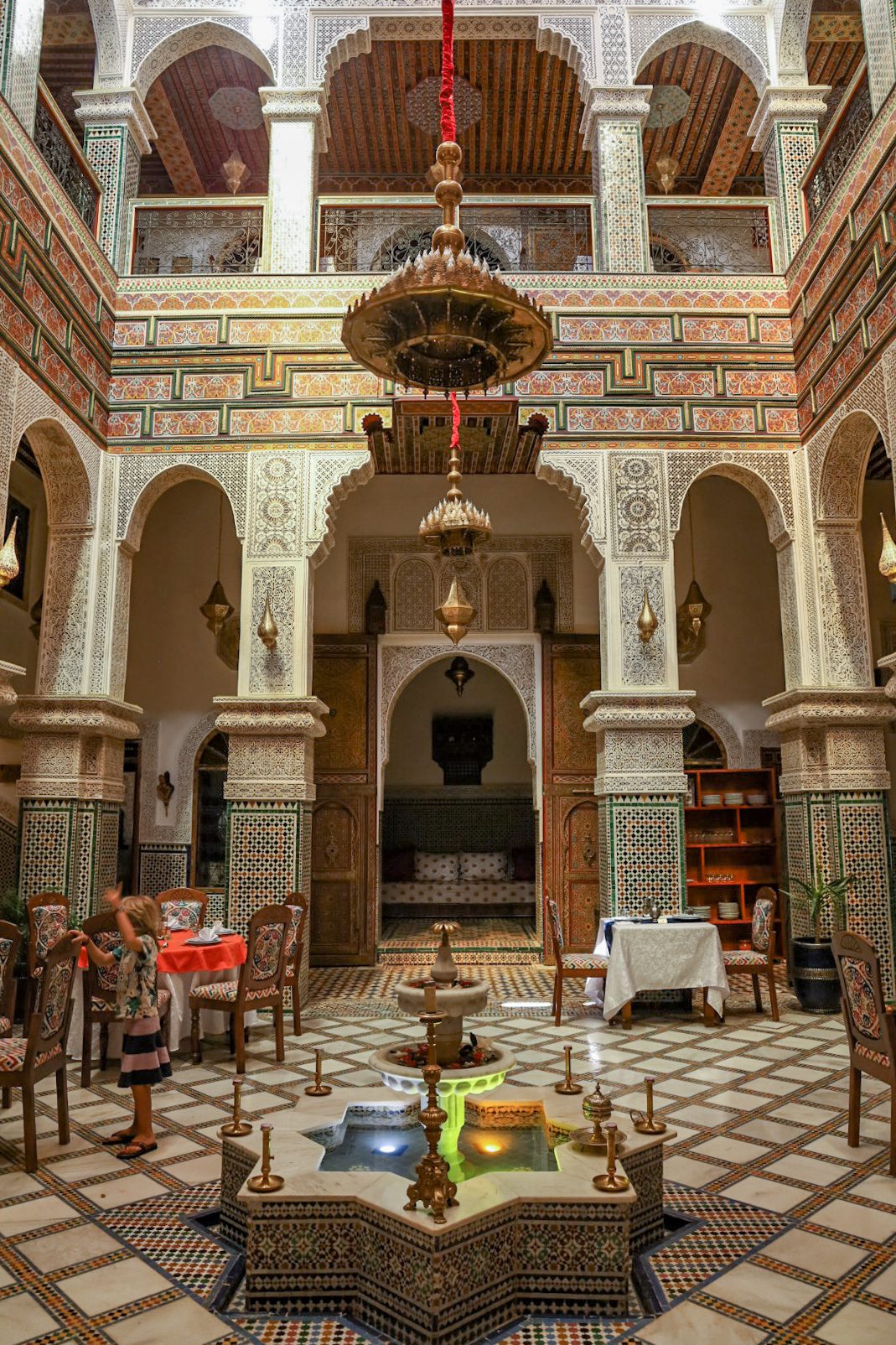 The restaurant Le Palais Tariana is located in the heart of the medina of the city of Fez. The decoration is typically Fassi within a majestic riad restored with care, unsuspected from the street. The atmosphere is warm and friendly, even family.
The menu is rich and varied, it offers Moroccan specialties in the traditional Fassi way.
The address is ideal for families, friends and tourists to discover the hidden secrets of Fez cuisine.
The owner bought Taraina restaurant in 2019 all procedures slow and perfect .The proces was so difficleut.
BAB SAHRA RESTAURANT has 4 maroccan salons in each floor , 3 bathrooms two different way for stairs guide you to the rooftop and an elevator .
The columns are all brilliantly decorated,all the decoration made by hand Decoration on the wall and wood,Iraqi glass of various colors,wooden ceilings.